Description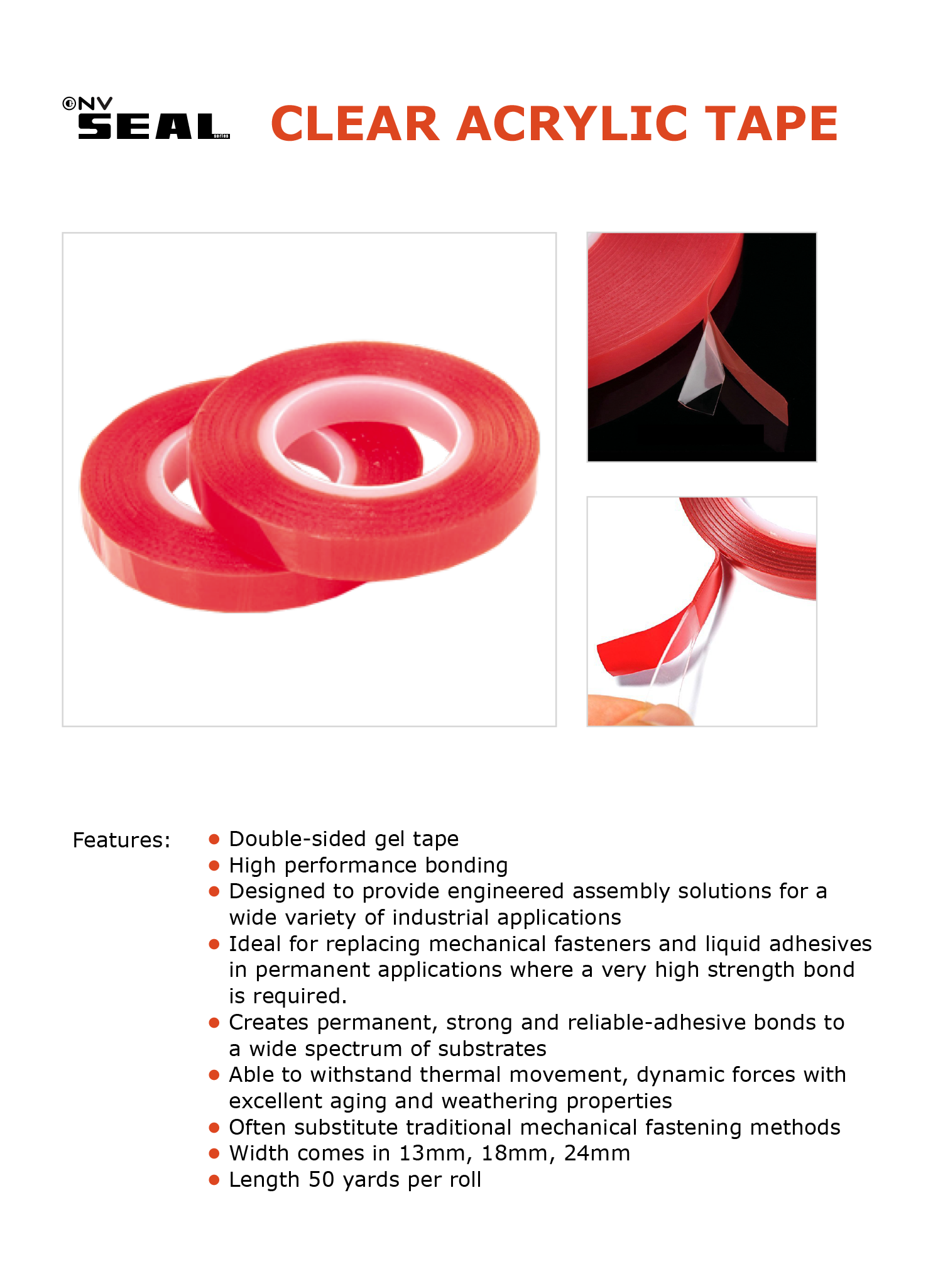 Description
Double Sided Acrylic Foam Tapes are high performance bonding product, designed to provide engineered assembly solutions for a wide variety of industrial applications. They are ideal for replacing mechanical fasteners and liquid adhesives in permanent applications where a very high strength bond is required.
It creates permanent, strong and reliable-adhesive bonds to a wide spectrum of substrates. These products withstand thermal movement, dynamic forces with excellent aging and weathering properties. It often substitute traditional mechanical fastening methods.
Easy remove, great for home and office, suitable to use for indoor and outdoor.
Specifications
Measurement:

roll

Sample Type:

Media Type:

Material Type:

Colour:

Brand Name:

Weight (KG):

Profile:

Usage Type:

Supplier Type:

Item Name/Model No:

Length:

MOQ:

Shipment Location: