Description
1. Name : Fabric Frame Extrusion / 100 mm
2. The system groove size is 4.3mm width.
3. The thickness of the profile wall is 2 mm.
4. The size is compatible with Germany system.
5. Weight : 0.963 kg/m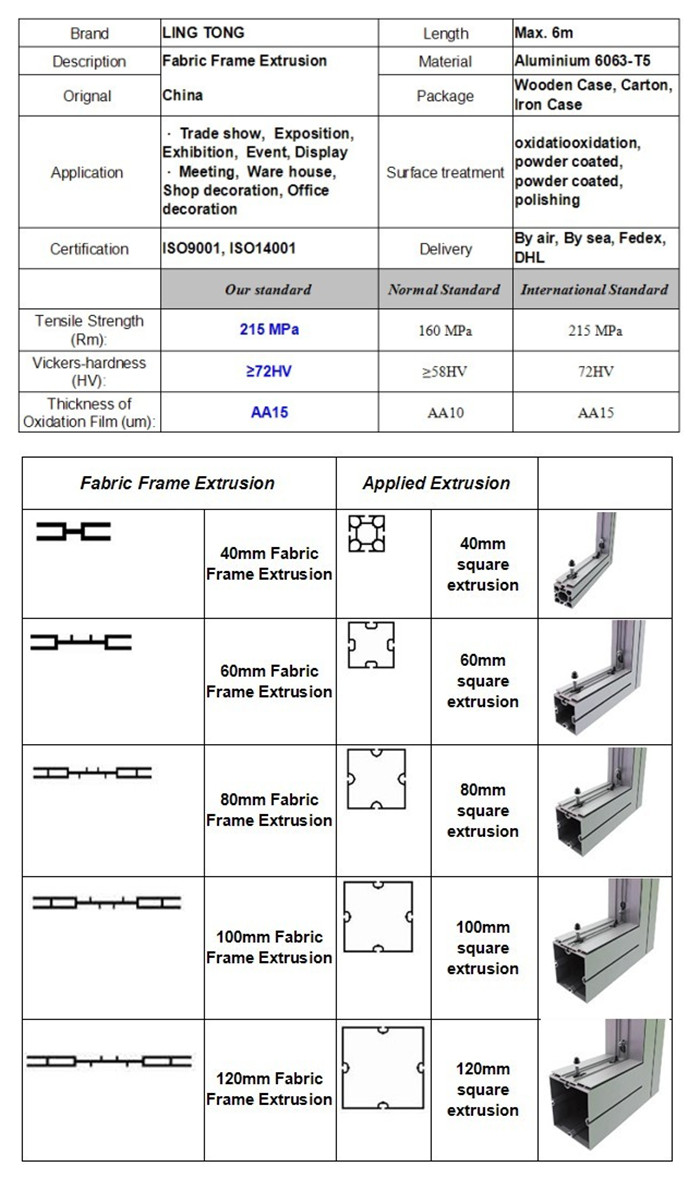 Usage
1. This fabric system can be combined with square extrusion. So it can change the maxima system into fabric system.
2. Fix the fabric profile on the maxima extrusion with our connecting screw.
3. The Fabric printing is being sewed with silicon piece.
4. Stick the silicon piece into the fabric extrusion groove to install the printing.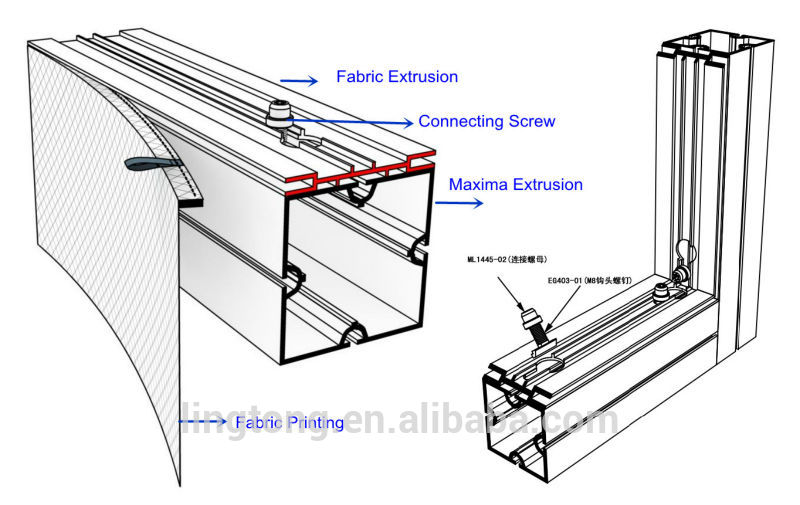 Successful Case
The fabric system is popular and widely used around the world, for the reason that, it is light for the transport and storage, easy to install, can be good printed, flexible and changeable. Be used in exhibition stand, shop decoration, museum, meeting room, activities.
Specifications
Measurement:

Sample Type:

Usage Type:

Indoor

Model Number:

Style:

Frequency Response:

Output Impedance:

Wire:

Sensitivity:

Directivity:

Frequency:

Colour:

Length:

Portable:

Function:

Weight (KG):

Power:

MOQ:

Packing:

Accessory:

Shape:

Voltage:

Shipment Location: